Screen Printing
Make a bold statement with a custom screen printed t-shirt. Or an entire batch of shirts for your church or business. Let us help you bring your ideas to life!
Embriodery
Embroidery can give your company that special look. Whatever your needs, we can help you create a unique look for your business.
Custom Vinyl Graphics
Turn your idea or company logo into custom window decals for your storefront, or your car, delivery truck, service van, box truck, or enclosed trailer.

Embroidery
Custom Embroidery
Custom embroidery offers a superior look and feel for your branded apparel. With the latest digitizing software, embroidery tools and equipment, we offer high-quality custom embroidery that will enhance your golf shirts, t-shirts, corporate wear, denim, sweatshirts, jackets ladies wear, hats, totes or team wear.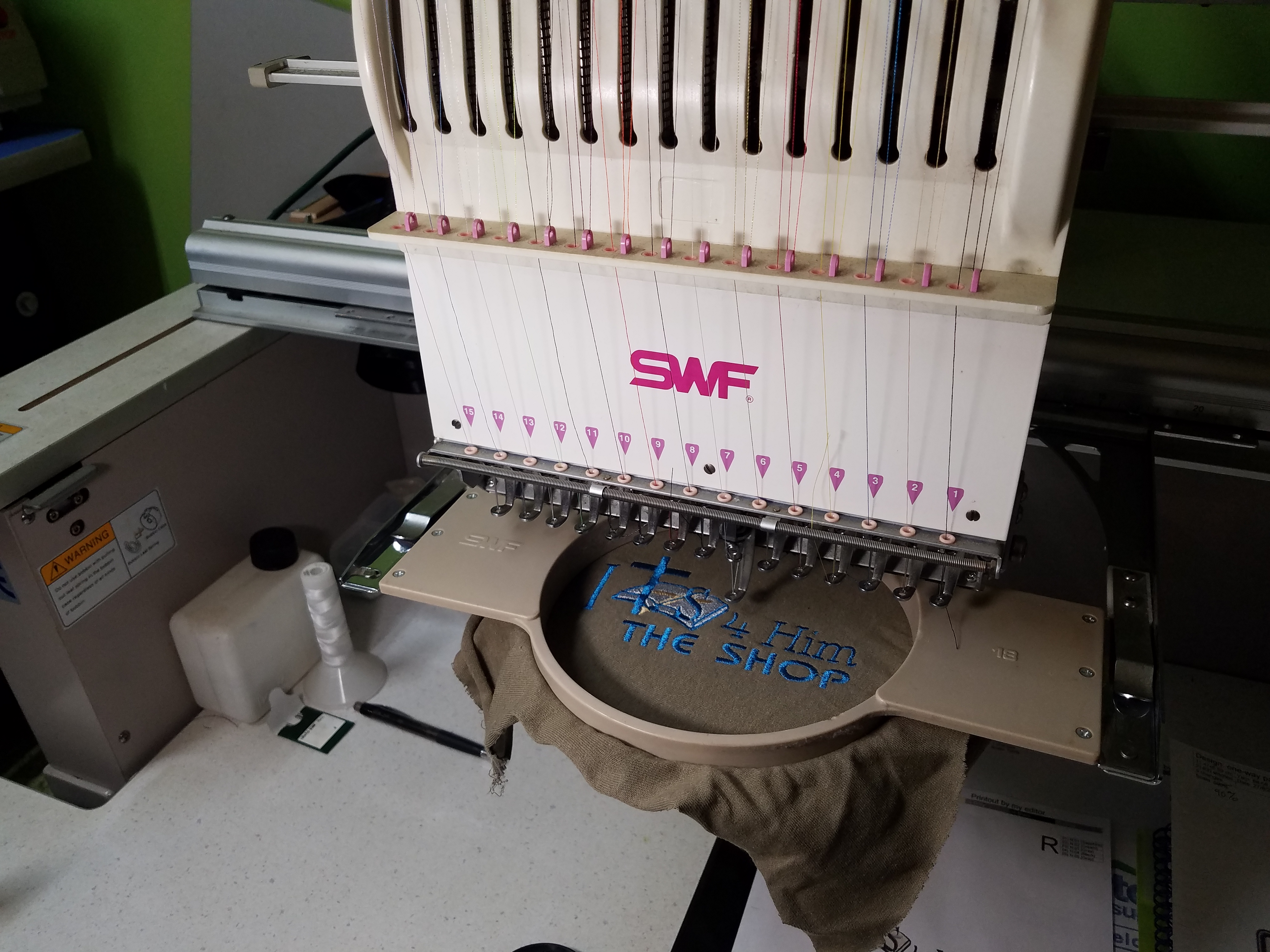 Embroidery Thread Colors
We offer a wide selection of embroidery threads colors to choose from to create the perfect custom embroidered design for your polos, hats and other garments. Our experts can also help you select the perfect thread for your logo. We also do in-house digitizing for most projects, saving both time and money, and helping provide the best look we can on the finished product.